When the founder of prominent show decides to leave the show, it leaves more to be questioned.  Such was the case after most loved cast suddenly announced his departure from the Gold Rush TV series.
As a loyal man, it must interest you to know of Hoffman's reason for leaving the hit show. Well, before tackling this, isn't it right to first understand Todd Hoffman's career in the Gold Rush?
Todd Hoffman career in Gold Rush.
Based on the TV series you are likely to say that Todd Hoffman career in Gold Rush has been a rather smooth one. Apparently, this is not the case because the beginning was quite a challenging one.
For the record, gold miner first crew which comprised six individuals were inexperienced in the field. The entrepreneur himself was also not an expert but had gained some experience from their family gold mining company.
It was in the family business that he saved some amount of money to begin though show through at this point, the cash was not enough but got better with employment of experience cast members and a huge fan base.
Luck is the perfect word to describe his career journey because he emailed the London TV by chance and was lucky to get a spot to air his show.
Short bio on his crew in Gold Rush.
You can refer to his team as the miner's crew, but it is popularly known as the 361 mining. It is impossible to tell of the members of this crew because they have been changing since the first season.
Each of the members of the team is typically tasked with a specific role although they work together to achieve th
e primary goal. You must be wondering if all the members receive an equal share of salary. Well, the answer is no as each member gets a distinct amount of salary.
Why did Todd Hoffman leave gold rush?
In 2018, Todd decided to take a step back from television. The news came as a shock to most fans as Todd was considered a staple on the show. While you may be aware of his departure from the show you may not be knowledgeable about the reason behind his departure.
For a cast member more so the face of the show to leave the series the common causes are customarily disputes with colleague or venture into greener pastures. Apparently, none of the two reasons explains Todd Hoffman's reason for leaving the show.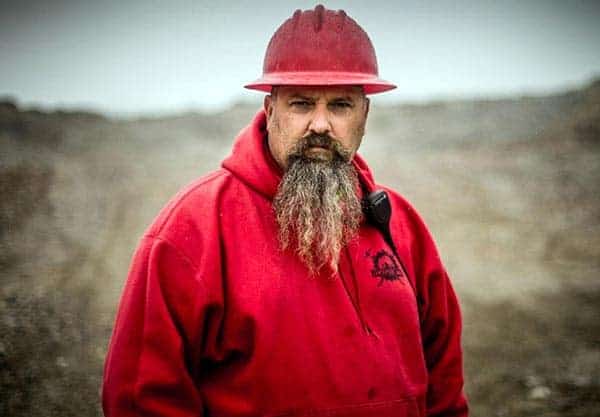 What is Todd Hoffman doing now? 
In 2023, Todd decided that he was ready to put on his mining boots. Hoffman and his crew are set to reprise their adventures on Gold Rush in the next season of the show.