If you are a lover of gold mining and still do not know of the top-rated show Gold Rush on Discovery Channel, then you don't know what you are missing. The show discloses the life of gold miners in their quest for hunting gold. Its existence in the industry is attributed to Todd Hoffman who is presently not a member of the show. Find out about Todd Hoffman's net worth and salary per episode along with Hoffman's career as a singer as well as his career as a reality TV star in Gold Rush.
Todd Hoffman's Net Worth and Salary Per Episode From Gold Rush.
He is probably among the wealthiest celebrities on the show. His primary source of income before he left the show this year (2018) was his TV series the Gold Rush and his airport. The salary and net worth of the latter are however not open to the public, but stories are that the income from his airport is minimal as the business is not doing so well.
His salary in relation to the Gold Rush show is around $500,000 annually since reliable sources indicate that the entrepreneur earns about $25,000 per episode.
As of 2021, Todd Hoffman's net worth is $5 Million. Before 2008, the businessman was running other businesses related to aviation, but due to the sudden drop in these businesses, he decided to join the gold mining industry.
Not much is known about these industries hence it is difficult to tell the exact amount the man was earning from these sources of business.
His career details as a reality TV star in Gold Rush.
For the show to be rated among the top shows in gold mining, it must really be a top-notch TV series. You will, however, be in shock to learn that although Todd Hoffman established the show, the first crews in the show were inexperienced.
In fact, the entrepreneur himself knew nothing about gold mining until he decided to join his father's gold mining company and learn some critical aspects in the field.
Sources reveal that Todd Hoffman's career in gold mining was not a result of passion but due to the hard economic time and his tough business times. Nevertheless, this helped him to learn the tricks and take the risk of establishing his own company and series which has done exceptionally well since it premium on 3rd December 2010.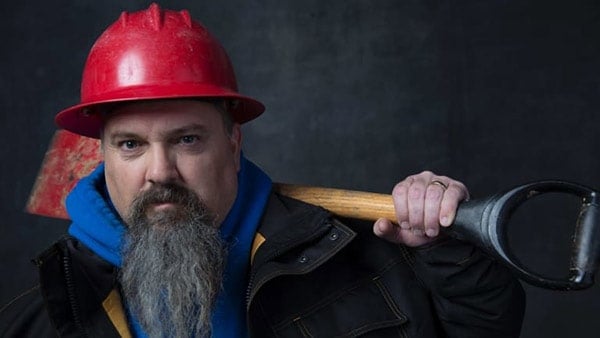 His career as a singer
It must have hurt deep within to learn that your best gold miner will be off the show but there was that sigh of relief when your favorite actor said you'll see more of him in the music industry.
He is doing pretty much well in music just like he was doing in gold mining. You won't believe that although he is new into the niche, he released a cover of "I Can Only Imagine" that went up on 1st March 2018, and within a short period of time, it had attracted half a million views on YouTube.
It is not the only song or performance he has done only that it is the one that got the fans and social media breaking. It was indeed a job well done. In case you doubted, there is no need to doubt as the guy can really sing. From the song, it is evident that Todd Hoffman's music career is focused on the gospel genre and his fans are so happy that he chose this path.
| | |
| --- | --- |
| Name | Todd Hoffman |
| Net worth | $5 million |
| Annual salary | $500,000 |
| Pay per episode | $25,000 |