Joe Woods also known as Dominator is popularly recognized for his role as a cast member on discovery channel's Street Outlaws. Let's find out more about Street Outlaws Dominator's Wife and Net Worth in wiki type biography. Also, know about his job.
This American reality television series mainly focus on pushing the limits of the automobile world as several professional drivers from across the country battle it out behind the wheel in a series of racing events to see who makes it to the Big Leagues.
Street Outlaws Dominator married to wife? or still single?
Joe Woods "Dominator" likes to keep his private life a mystery and never talks about his love life. However credible sources indicate he is not single and in fact married to a loving wife who is also a racer.
In an interview with Dragzine, he explains how he got the name "Dominator" and mentions his wife.
"My buddy has a website for old-school nostalgia stuff and when my wife set up an account for me, I needed a name."
He continues,
"we used Dominator and when I found the Midwest Streetcars website, I just used the same name and it stuck."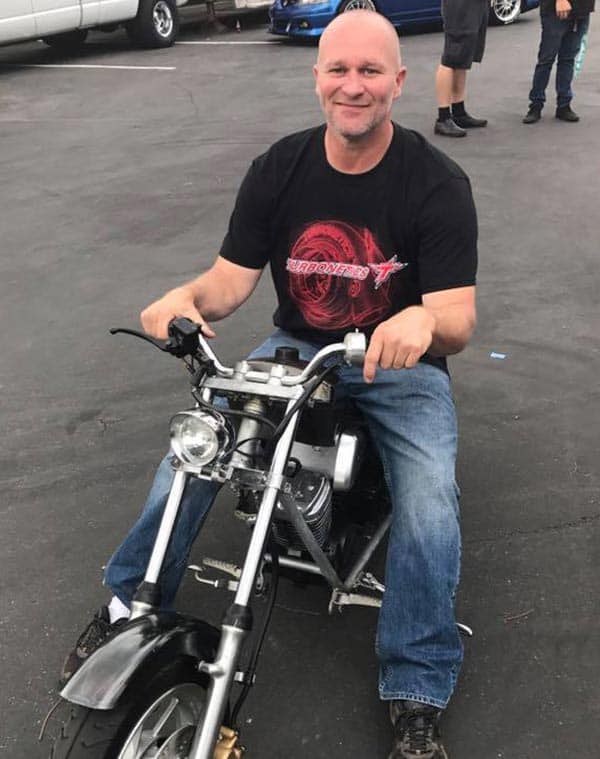 Street Outlaws dominator net worth, salary, Job
Joe Woods "Dominator" career didn't just start from the show Street Outlaws, its dated back to age 13 when he got his first car: the 56' Chevy.
Ever since he has been doing a job of fixing cars; both old and new, tuning and customizing them to his liking and racing for years. He knows no bounds and races both on the street and in the big leagues on the track.
His love for muscle cars are his passion and he currently drives a 1967 Dodge Dart that he has tuned all by himself with a very limited budget.
The name 'Dominator' is not only attributed to his racing skills but also his welding and mastery in car engines.
The car he drives was a mere old rolling chassis when he first bought it until he laid his hands on it to become the masterpiece we all know today. It didn't come cheap either as he had to sell every toy he had to make the swap.
This Street Outlaws racer earns most of his revenue from his job and appearance on the show as well as his many years of driving on the streets and on the tracks. He also sells T-shirts on his website: www.Dominator405racing.com.
As of 2021, Street Outlaws Dominator's net worth is estimated to be around $1 million dollars.
Joe Woods "Dominator" is also an accomplished fabricator and car collector. This street outlaws star is currently one of the top five racers on the show. He is defined with his love for car building and racing and that's what has kept him going on even after the end of the show.
Street Outlaws Dominator Wiki, bio, age, Height, how tall is Street Outlaws Dominator?
However much Joe's reputation precedes him, and with over 1.5 million followers on Facebook alone, very little is known about him outside the racing streets.
The soft-spoken drag racer also lives a private life with no information documented about his bio. He rarely talks about anything besides what it takes to become the best by tuning his cars.
He got the name 'Dominator' from a Sedan delivery from the 60's.
His age and height are just as private as his thoughts. We, however, know that he grew up closely with his dad and uncle who showed him a thing or two about fabricating cars.
He never brags or speaks much on the show but sits quietly on the list and 'dominates' any anyone who challenges him on race night.