Noah Brown made his debut into the Reality TV world by starring on Discovery Channel's Alaskan Bush People back in 2014. He may be the youngest of the extended Brown family's band of five brothers but the most creative of them all. In the recent past, the internet has exploded with speculations regarding Noah's life and whether he is leaving Alaskan Bush People. Here is the scoop about his net worth, wiki-bio, and details regarding his exit from the show.
Noah Brown and girlfriend Rhain Alisha Merrill Engaged. Know about their Relationship.
The regular on the show is very vocal about his personal life with his adoring fans. On October last year, he took to Facebook to share the news about his engagement to his beautiful long-time girlfriend, Rhain Alisha Merrill. He posted a heartfelt, touching post accompanied by pictures of her alerting his fans how she has been his blessing throughout the good and bad times.
'Rhain Alisha has been so patient and supporting through everything that has been happening, my mother's cancer, having to leave Alaska, my car keeps breaking down, and all in all I have been thinking of how thankful I am that she moved in with we instead of going back to Oregon and now we are engaged and planning our life together.'
The 26-year-old dream girl purposely changed her name from Ruth to Rhain with reasons unknown. Noah has a younger sister named Rain. Coincidence? I think not.
Why is Noah Brown Leaving Alaskan bush people?
The reality TV star took to Facebook recently to speak his mind about family. The backlash mostly seemed to have been targeted at his father and may be an indication that he isn't getting along with the rest of his family. The post was a quote from his father, Billy Brown.
"Family is NOT Blood, the family is made up of the people who act like family, people who treat you like family, and people who you choose as family; and when people have none of this, then Blood does not make them family…it makes them a Relative,"
Moreover, he has spotted grocery shopping with his girlfriend in Trinidad, Colorado – something that has spilled hate from some fans of the show.
His mother, Amora Lee Branson Brown(Ami Brown) was diagnosed with lung cancer causing his family to move to Seattle from Los Angeles in a bid to be with her as she receives treatment.  Noah's lucky to have a beautiful girlfriend by his side during such hard times.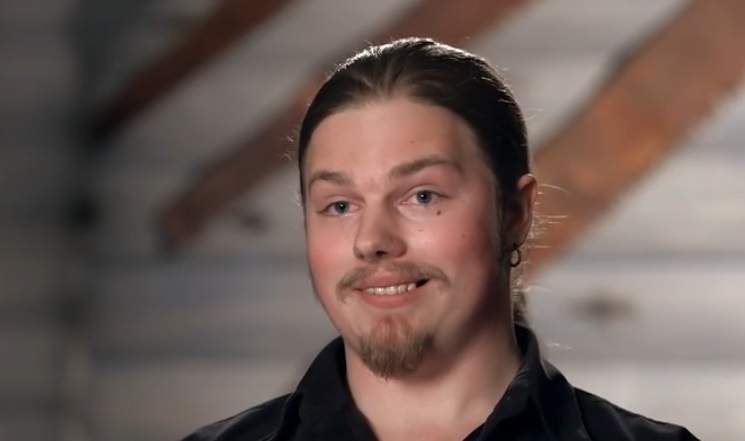 Living halfway across the country with his fiancé at a time when his family needs him the most hasn't been exactly the best decision he has made with fans commenting that he has abandoned his family. Sources have revealed that Rhain hasn't been getting along well with Noah's sisters who only fuels the rift between the family.
Net worth
Noah Brown current net worth is estimated to be over $90,000 mostly generated by the salary from his appearances as a regular on the show. Sources confirm that he earns an annual salary of over $65,000.
With this grand income and net worth, living in the bush is a personal choice for the Brown family.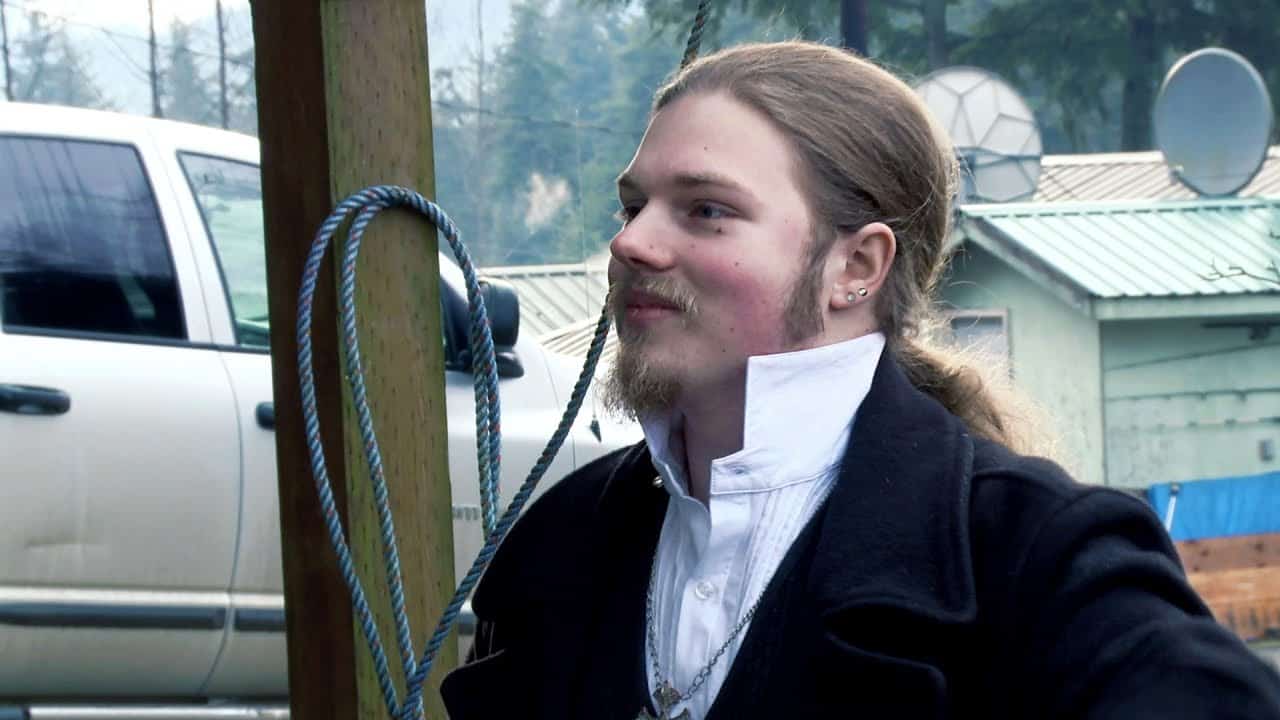 Wiki-bio
Noah Brown, born Noah Darkcloud Brown was born on July 18th, 1992 to a family of nine. He comes in as the fifth child of Billy and Ami Brown with four brothers: Matt, Bam, Bear and Gabe with two younger sisters: Snowbird and Rain. As portrayed in Discovery Channel's Alaskan Bush People, the fifth born has some unique qualities that make him loveable.
Rain, come sunshine or even snow he is always the first to rise at dawn as he seen practicing Tai Chi on top of a hill. He got the title, the Inventor with his obsession with machines in that he mostly tears down, takes apart and puts back together with some minor modifications. Among his famous inventions is the arm radio.
Away from information about Noah Brown's wiki-bio, net worth and reveal as to whether he is leaving Alaskan bush people, we continue sending our thoughts and prayers to Noah's mother as she battles lung cancer.