Melissa Ann Gorga AKA Melissa Gorga is a famous American multi-talented personality who is a reality television star, designer, author, singer, and businesswoman. She came into the spotlight after being a cast member of The Real Housewives of New Jersey. Read this to know Melissa Gorga Net Worth.
The 40 years old multi-talented personality has been appearing in the television series, The Real Housewives of New Jersey since 2011.
Melissa, who was engaged in a musical career, released her single "On Display" on iTunes on 13th August 2011. In an interview with E! News back in January 2016, Melissa announced that she would not continue her musical career, but showed her interest in returning to music. Continue reading to know Melissa Gorga's Plastic Surgery and Nose Job.
Melissa Gorga's Net Worth.
For your information; Melissa started her professional career in 2011 and has been active in the field for just eight years, but has already been a familiar face in the world of television.
Even though Melissa Gorga seems like living a lavish lifestyle enjoying a huge amount of salary, she is in debt. As per tabloids like The Richest and Celebrity Net Worth, she owes $1.5 million in debt. She went on debt after facing a huge loss in the real estate business.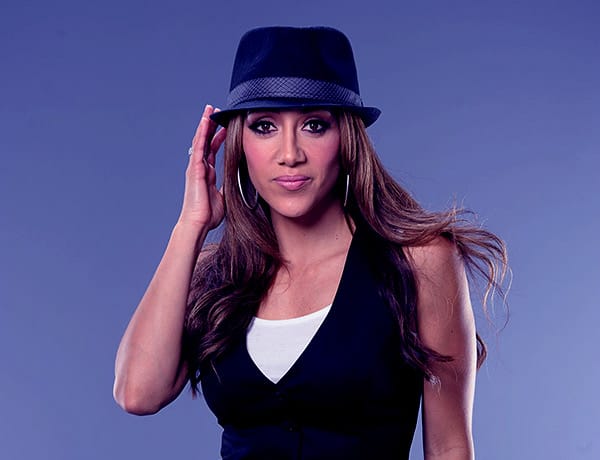 For appearing on Real Housewives of New Jersey, Melissa Gorga was paid a salary of $600 thousand.
Sources of Income in Melissa Gorga Net Worth.
Her appearance in the television shows is the primary source of income, whereas she also earns a tremendous amount of money from singing, designing, business, and book sales.
Her singles released on iTubes might have helped her make a considerable amount of money.
Back in 2014, Melissa once introduced a jewelry line on HSN TV. She opened a clothing boutique named Envy by Melissa Gorga in late 2015 in Montclair, New Jersey.
Sadly, in January 2017, the boutique shut down because of her difference with a business partner, Jackie Beard Robinson. The shop, however, re-opened later that month.
Their dispute was not solved as in December 2017, Jackie sued Gorga for falsely accusing him of stealing merchandise from the store.
In May 2017, Melissa Gorga and her partner opened a restaurant with co-star Teresa Giudice in East Hanover, New Jersey. The name of the restaurant was Gorga's Homemade Pasta and Pizza. She might have collected a hefty amount of money from the restaurant until it was closed.
The restaurant later was close to the search for a larger space with new management.
Being a television personality on RHONJ, Melissa has appeared in numerous television shows like Teresa Checks In, Watch What Happens Life, Lip Sync Battle, and Manzo'd with Children.
Melissa Gorga's House, Cars, And Lifestyle.
Even though sources reported that Melissa is in debt, she still manages to lead a lavish lifestyle just like her sister-in-law, Teresa Giudice living in an extravagant mansion and driving expensive-latest modeled cars.
Melissa Gorga is married to husband Joe Gorga since 2004 and flaunts their lavish lifestyle on social media platforms like Instagram. The duo has three children together; Antonia, Gino, and Joey. They reside in Montville, New Jersey.
The Gorgas spends enormous cash to make sure to lead a comfortable life as they owe $2.25 million to the Sterling Bank of their home mortgage. Once, Melissa Gorga and husband Joe Gorga was sued for $25 thousand by a window company when they failed to pay for their services.
As per NJ reports, they kept their mansion on sale on the market for the worth of $3.5 million. Later, Realtor claimed that they had returned the price and lowered to $3.3 million.
Melissa Gorga's Plastic Surgeries, Nose Job.
While many celebrities have tried their best to keep their plastic surgeries hidden in the media, some stars like Melissa Gorga does not feel odd to share the stories.
Melissa has openly talked about her plastic surgeries. She revealed that she got breast implants when she was in her twenties. Later, she also went through nose surgery after she came into the spotlight on Bravo.
In 2016, Melissa was forced to admit to the rhinoplasty after one of her former co-stars Jacqueline Laurita claimed that she had gone under knives for four times.
Melissa said that she wanted to get a nose job done after the first season of Housewives. While seeing herself on television, she noticed that she had a little lump in her nose, which she previously did not notice.
Melissa Gorga then thought of doing a little tweak to make her feel batter; thus, she did it, and now she is delighted with her results.
In August 2019, Melissa admitted that she is exhausted of doing squats and wants butt enhancement surgery.
Melissa Gorga's Body Measurements.
42-year old  Melissa stands at a height of 5 feet 5 inches tall and weighs around 57 kg. She has an inverted triangle shaped body build which measures 32-24-30 inches. She has dark brown hair, whereas her eye color is black.