Kim Erica Richards AKA Kim Richards is a former child actress popular for appearing in Nanny and the Professor. She is also a television personality who has appeared in reality television show, The Real Housewives of Beverly Hills.
So, what's her net worth, salary and career highlights? Let's explore!
How Much Is Kim Richards' Net Worth?
The 57 year old television personality was only months old when she began her career appearing in a television commercial for Firth Carpet. She worked in dozens of movies, television series, and advertisements.
Kim is extremely secretive when it comes to her personal life; thus, she has not disclosed the exact figure of net worth; therefore, many gossip mongers claim a different figure of her net worth.
The Richest reported that Kim Richards' worth is $2 million as of 2021, whereas her net worth as per Celebrity Net Worth is $100 thousand. Sources report that her salary per season is $100 thousand.
Her television career is the primary source of income, whereas she collected a hefty amount of money from her former acting career.
In 2014, Kim received $23 thousand per month in the spousal support for life until she gets married again from her former husband, Gregg Davis.
Kim Richards' Mansion House And Lifestyle
Kim leads a lavish lifestyle in an extravagant mansion. She owns a villa in Los Angeles, California, the United States. As per Zillow, the median house in Los Angeles is $605 thousand.
Kim once let her fans view her mansion in a tour video. She showcased the antique pieces and expensive interior.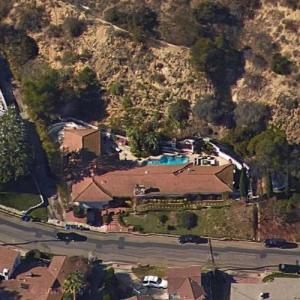 Kim appears in branded clothes matched with simple diamond jewelry in almost every function. She lives a lavish lifestyle living in her extravagant mansion and drives expensive cars.
A Quick Look At Her Professional Career
As mentioned above, Kim Richards is a famous child actress who worked in numerous commercials. She is renowned for appearing in the role of Prudence Everett in the series, Nanny and the Professor from 1970 to 1971.
She then appeared in the 70's famous television shows like Emergency!, Little House on the Prairie, and The Streets of San Francisco. She is one of the two original children stars of Disney's Witch Mountain movies. She even appeared in the remake of Race to Witch Mountain. Kim Richards appeared in the role of James Brolin's daughter in The Car, along with her sister. Since then, she has worked in dozens of movies and television series.
Besides this, some of her notable roles include The Strange Monster of Strawberry Cove, The F.B.I., The Picture of Dorian Guy, Here We Go Again, Police Story, Benjamin Franklin, Medical Story, The Rockford Files, Family, The Car, Road on Entebbe, The Simple Life, Dr. Phil, Marriage Boot Camp: Reality Stars, etc.