Josh Gates is an adventurous man by nature. He attributes his character to his upbringing. He says his parents molded him to what he is today.
Josh is known for his rather dangerous looking expeditions on TV.  He does not stop at any dangers to make sure his fans are entertained.
This kind of work has earned great net worth. This article explains the life of Josh Gate. By reading through, you will get to unpack who he is, his career. Know Josh Gates' Net Worth and meet his wife, Hallie Gnatovich.
Who is Josh Gates? His career and TV shows.
Josh Gates is a famous American reality TV personality who was born in Massachusetts, USA. He grew up with an adventurous father who was both a sea diver and traveler.
Josh appreciates the role his parents played in his life. He is a certified SCUBA diver; he has climbed Mt. Kilimanjaro in Tanzania and Mt. Aconcagua in Argentina courtesy of his parents.
He is said to have paid a visit to over 100 countries before he started hosting his TV shows. This amount of traveling gave him a slot in the explorers club.
He has produced TV programs and written books. He was made famous by hosting the popular shows, "Destination Truth" on Travel channel and "Expedition Unknown" on Discovery Channel.
In 2002 he contested in the reality game show called 'Beg Borrow and Deal.' He starred in the series, 'Truly Famous' in 2006. From 2007 to 2008 he hosted the 'Ghost hunters' live. In 2012 he featured in two episodes of 'Fact or Faked: Paranormal files' where he was probing paranormal activity.
During his 'Destination Truth' series he would visit different places in search of legendary creatures. The crew focused on areas where people claim to be experiencing a particular form of phenomenon. The show ran from 2007 to 2012. He documented the show in his book "Destination Truth: Memoirs of a Monster Hunter."
After his stint at Travel Channel, he moved on to Discovery Channel in 2015 where he started to produce "Expedition Unknown." The show had the same theme of traveling to hunt for legends and other forms of mysteries.
Josh Gates Net Worth in 2023 is $4 Million.
How wealthy is Josh Gates? He is a famous reality TV host and producer who has made a high net worth from his work. Travel Channel is estimated to reach over 80 million viewers.
This can tell you the good earnings he must have reaped from his shows. Credible sources estimate that Josh Gates has a net worth of $4 million.
Gates is said to make an approximate annual salary of $100,000 per year. He is said to make a good earning from his TV work.  Josh has also been earning from brand endorsements.
He appeared in the BMW TV advertisements aired by BMW USA. He has also appeared in ads for the EA Sports video games earning him good incomes. Josh Gates' net worth is also expected to keep growing with his growth in TV production.
How tall is Josh Gates? Know his height.
Josh Gates is a tall, handsome man who stands at 6 ft 2 inches.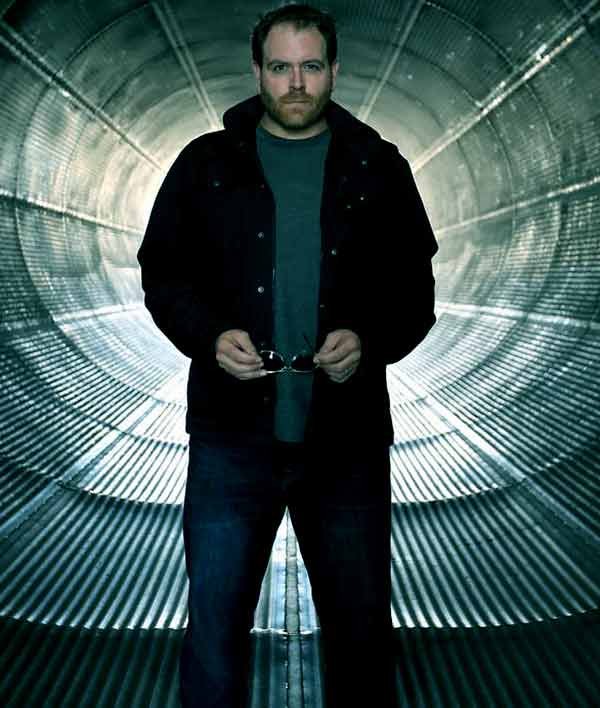 Josh Gates's ex-wife Hallie Gnatovich.
Gates was once married to Hallie Gnatovich. They met in the year 2007 when Josh was the host of Destination Truth and Halle had a minor role in the show.
She was a researcher during the show. And her roles were mainly behind the scenes. They kept dating even as they worked together. Josh came down on his knees in May 2013 and asked for Hallie's hand, and she accepted.
They later tied the knot on September 13. 2014, in a private wedding held at the Hidden Pond luxury resort in Kennebunkport, York, Maine. Hallie was born in 1981 to parents Stana and Rock Gnatovich. She attended Oberlin College, where she graduated in 2004.
She proceeded to Alliant International University, where she got a Master's degree in Marriage and Family Therapy.  Hallie is a marriage therapist and works with celebrity and LGBT couples.
Her focus is mainly mothers between the ages of 20 to 30 years. Hallie Gnatovich has an estimated net worth of about $1.5 million. After 7-years of marriage, Hallie took to Instagram to reveal that she and her husband had been separated for 1.5 years.
During that period of time, they tried to resolve their marital issues. However, they officially put pen to paper on divorce proceedings on the 13th of July 2021.
Gosh Gates Baby.
Josh Gates and his former spouse Hallie Gnatovich were blessed with two beautiful babies Own and Isla. Owen was born on February 12th, 2016, and is 7.
Isla was born at the beginning of 2018, which makes her 3. The Gates are very private about their children. They never show their faces when posting photos on their social media accounts.
How old is Josh Gates? Know his age and Birthdate.
Josh Gates was born on August 10th, 1977. This makes him 46 years of age.
His Parents and other family members.
Not a lot is known about Josh's family. It is only known that his mother comes from the UK where he would visit every so often to visit her family. He says his life was shaped a lot by the experiences and teachings by his parents.
They say everyone has a bit of his father. Josh takes after his father, who was an adventurous man. He was a deep sea diver who taught Josh SCUBA diving at a young age. It is not very clear whether he has any siblings or not.
Josh Gates Real Name.
Tv Personality Josh Gates's real names is Joshua Gates.
Josh Gates Degree, Education.
He got his degree in drama and archaeology from Boston Tufts University.
| | |
| --- | --- |
| Name | Joshua Gates |
| When born and age | August 10th, 1977 – 46 years of age |
| Career | Reality TV |
| Net worth | $4 million |
| Citizenship | American |
| Ethnicity | White |
| Parents | Not known |
| Siblings | Not known |
| Wife | Hallie Gates (ex-wife) |