With the new episodes of season 7th of Mountain Men airing since 19th July 2018, fans of Mountain Men have realized that something wasn't same as before. What am I talking about? I'm talking about Rich Lewis's absence on mountain Men.
Fans of the should know it better. Check out what happened to Rich Lewis on Mountain men.
Where is Rich On Mountain Men? Is He Returning Or Did He Leave?
Now, this is the big questions all Mountain Men Fans, especially Rich's fan is having right now. Where is Rih on Moutain Men? Did he leave?
With its new episodes of the season 7 airing on tv, there is someone missing on the screen, and he is no other than Rich Lewis. Thousands of fans are disappointed because of his absence. So, what happened?
Despite thousands of fans asking for answers, neither producer team nor Rich himself has stepped forward to give the exact answer on what happened to Rich on Mountain Men.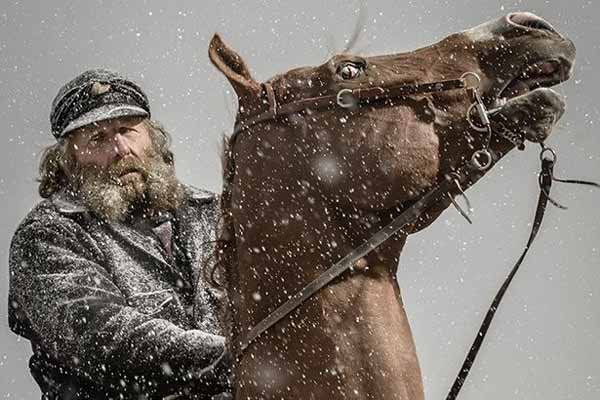 According to our speculation, he might not be appearing on this season because of his health problem. If you remember last season of Mountain Men, Rich Lewis fell a steep incline while chasing a lion with his dogs. It was the last episode last season.
Rich Lewis has been replaced with a new guy, but fans want him back. We might expect him to return in the new season next year or on the late episodes of this year.
Career.
To reiterate the skills, we were talking about on the TV star, he is rugged enough to hunt down mountain lions. Just in case you were wondering, let me tell you this isn't one of the episodes of Man Vs. Lion on the Discovery channel.
His passion for nature started off when he was young, and when he was old enough, he resorted to living in the wild. It is in the Mountain Valley of Montana that he set up home and thus began his career.
He owns a pack of hunting dogs who help him on his quest to fend off the ferocious beasts. It's quite impressive to watch the showdown between the predators and his dogs.
Whenever the villagers living on the mountain valley have a run in with wild animals, they know who to call, or rather, send a raven, a messenger perhaps?
All we do know is that he lives off the grid and likes to rough it up. His place doesn't have running water but has an outside shower powered up with solar panels.
During the winter when it's cold with almost zero sunlight, he lives like our founding father used to by boiling up some water.