Erica Mena is a well-known cast member of the show, Love and Hip Hop. Take a look at Erica Mena's net worth, age, height, ethnicity, kids, and spouse in this review. We will also provide a detailed bio at the end which will summarize all the unknown facts about the reality star Erica Mena.
Who is Erica Mena?
Erica Mena is a former model and reality television star. She started with modeling, having shown an interest in it from a very young age. The star got her big break in modeling when she emerged first in Jennifer Lopez look-alike contest, beating out several other girls in the process. The buzz she got after the competition would see her brought on for several other modeling gigs.
She would then go on from strength to strength, working for brands like Roca Wear, Tommy Hilfiger, and L'Oreal, and establishing herself in the world of modeling. The star's great looks would also see her feature on music videos for high profile artists such as Akon, Chris Brown and Fabulous. These are very well known musicians, so it speaks highly of the former model's stock and marketability. Her modeling career has also seen her feature on several prominent magazines: Maxim, King, and XXL, to name a few.
After modeling, Erica would go on to try her hand at television. This stint would see her feature on several shows: Kourtney & Khloe Take Miami, The Show with Vinny, 106 and Park, CSI: Cyber, Bad Girls Club, Wild n Out, Master of None, Scared Famous.
Her most prominent appearance would come on the show, love and hip hop. The star was, in fact, part of the original cast and a forerunner of the show. Besides modeling and television, she has also tried a hand of writing. Erica has authored books like Underneath it all, Featherbone, and Chronicles of a Confirmed Bachelorette.
Lastly, the star also dabbled with music, releasing a single titled, "Where do I go?"
Erica Mena Net Worth.
Modeling and reality television can be great career options individually. So imagine combining them. We were not surprised to learn that the star's net worth is substantial. Erica Mena's reported net worth is $500,000 as of 2021.
A vast portion of this undoubtedly comes from her on-screen career, as reality stars can earn an upwards of $20, 000 for every episode they feature in. Modeling is also a lucrative venture and has undoubtedly provided the star with a reliable source of income. Erica is also an author, earning a fair amount of money from her published works. She also made some money from her hit single, Where do I go, which at one time topped the charts.
Erica Mena Height, Weight, Measurements.
The reality star is quite tall. She stands at 5 feet 7 inches. This translates to 175 cm. She also weighs about 146 pounds. Her bust is 38 inches, waist 24 inches, and hips at an impressive 39 inches. This gives Erica quite a voluptuous figure. The model also reportedly wears size 10 dresses.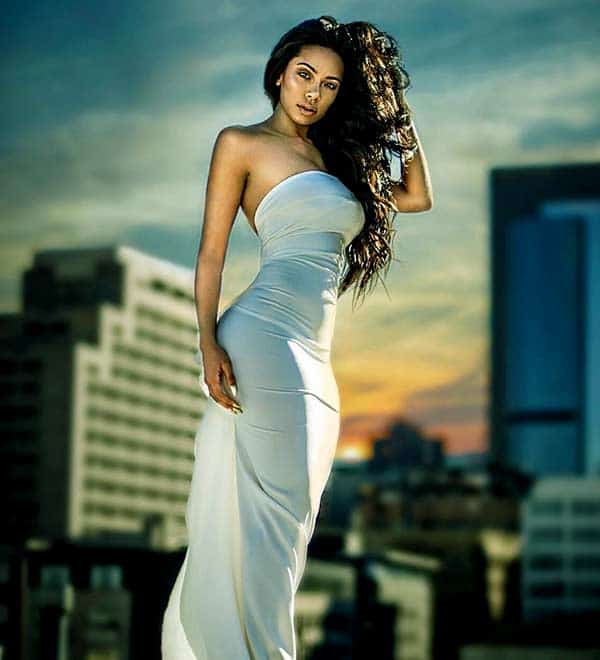 Erica Mena Ethnicity, Nationality.
Erica has Puerto Rican and Dominican roots. This makes the star Hispanic. She was also born in the Bronx, New York, which makes her an American citizen by birth. New York is the only home she has known throughout her life, so there is no questioning her nationality.
Her Kids, Spouse, Relationship Status, and history.
The reality star has one child, a son, King Conde, who was born on the 1st of March, 2007. This makes the boy 14 years old presently.
https://www.instagram.com/p/BcST8rcH5XW/
His father is her ex-partner, Raul Conde.
Erica has had a slew of relationships. She had an on-and-off relationship for 12 years with her baby daddy. In between, she also reportedly dated Fabulous, Scott Storch, DJ Envy, Cyn Santana, Havoc, and Rich Dollaz.
Erica Mena was on the verge of settling down with then-fiancé, Shad Moss, more popularly known as Bow Bow before a miscarriage derailed and damaged their relationship. The star was also reportedly involved with Nikki Muddaris, and Cliff Dixon.
Her relationship with the basketball player was highly publicized throughout the entirety of its course. Fans were privy to it as Erica constantly posted on Instagram.
Erica Mena bio.
| | |
| --- | --- |
| Full name | Erica Mena. |
| Age | 34 years old. |
| Date of Birth | November 8th, 1987. |
| Place of Birth | The Bronx, New York City, USA. |
| Profession | Television personality, reality star, former model, author |
| Net worth | $ 500,000 |
| Husband | N/A |
| Kids | 1 |
| Nationality | American |
| Ethnicity | Hispanic |
| Zodiac Sign | Scorpio |
| Height | 5 feet 7 inches. |
| Weight | 146 pounds |
Erica Mena was born on the 8th of November, 1987, in the Bronx. This makes her 34 years old as of 2021. Though not much is known about her parents, we did find out that her father was once a drug dealer. And this impacted the way the star grew up. The Bronx is not an easy place to grow up; this much is known.
The star also has an elder sister, Lisa Mena, whom she is still very close with. Erica has always had a passion for modeling; she was 14 when she won her first contest and has not slowed down ever since, dabbling with television and writing in the process.