When people talk about alligator hunting shows, they are most likely talking about the show, Swamp People. Chase Landry is one of the polarizing cast members of the show. He is also a respected gator hunter who has years of experience in alligator hunting.
As a matter of fact, Chase hails down from a family that is known for its uncanny abilities to track down even the dangerous gators out there. He was born to his father, Troy Landry. And his father is a reputed gator hunter and fellow cast member on the show alongside his brothers.
Very little is known about the level of education that Chase has attended. However, we know that he trained in gator hunting from a young age under the mentorship of his father.
Chase's technical skills are what helped his career rise to prominence. Moreover, he gained fame due to showcasing his talent on History Channel's Swamp People. In an instant, the show's audience hooked up to Chase's unique and shrewd skills. Soon after appearing on the television, Chase could make a major impact which helped the show gain its fame and popularity as well.
Chase's Age and Date of birth
This tv personality is 32 years old as his date of birth is on the 25th of April 1989. Similarly, he was born in Pierre Part, Louisiana, to Troy and Bernita Landry. He has two brothers; Brandon Landry and Jacob Landry.
Chase Landry Net Worth
Undoubtedly, Chase Landry is one of the beloved members of the show, Swamp People, who has garnered thousands of followers. His charming personality and deep knowledge of hunting in the deadliest swamps have earned him a special place in his fans' hearts. Therefore, it is of no doubt that his fans want to know how much he is worth.
According to multiple reports, this 32-year-old alligator hunter has a net worth of $400k. A majority of his worth comes from his profession of hunting alligators. Moreover, reports suggest that he took $4k per episode of Swamp People.
Also, Chase earns from his family business of shrimp hunting and lumberjacking during off-seasons.
Television Show
Everyone that is familiar with Swamp People knows Chase Landry. In fact, he made his debut on tv by working for the same show. Chase has been the cast member since the first season of the show that aired in 2012. He worked for nearly 5 years and quit in 2016. Although the exact reason for quitting the show has not been revealed yet.
Legal Issue
The beloved former cast member of Swamp People was held in custody for allegedly shooting a speeding shrimp boat while he was in his boat in Lousiana. According to Chase, the boat was coming right at him and it could have led to an accident. Hence, he fired at it.
Obviously, the local authorities did not find this activity pleasing. Hence, Chase had to appear for a trial in Louisiana court. Moreover, he made matters worst by not showing up on that day. Thus, the judge had to issue an arrest warrant in his name.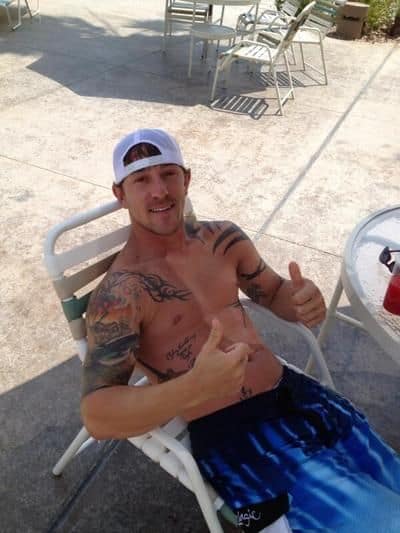 Is Chase Landry married?
When someone becomes a celebrity, their fans are always eager to know about how their marriage is holding up. However, Chase Landry has a very secretive married life and he does not like sharing it with anyone.
First Wife
Nonetheless, we know for a fact that he was previously married to his first wife Chelsea Kinsey. The exact whereabouts of their first meeting are still under the wraps. Moreover, there is no information about when the couple married each other.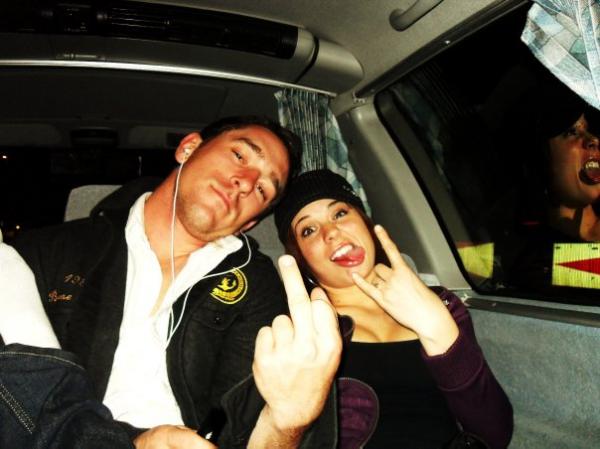 However, Chase and Chelsea were having the best life together. The couple even welcomed their first child on the 18th of March 2017. The former husband-wife named her Riley Blake Landry. Currently, she is just a 4-year-old toddler.
But for some unexplained reasons, Chase and Chelsea divorced and are never talked about.
Dating a new girlfriend
As of 2021, Chase is dating a 26-year-old woman from Louisiana. Her name is Cheyenne Nicole Wheat, also known as Pickle Wheat. Their relationship began in September 2020 and are currently in love with each other.
Moreover, Pickle is a new cast member of her boyfriend's former show, Swamp People. She made her debut on the show's 12th season.
Likewise, she is one of the fastest rising stars of the show and has quickly grabbed people's attention. In fact, she is only one of a few women on the show to be a professional alligator hunter. Just like Chase, she also comes from a family that specializes in hunting down alligators.
With Chase's past experience of working in the show, he always tries to help Pickle is doing better every day.
Chase Landry Tattoos
Chase Landry from Swamp People loves inking his body with various arts and designs. Most of his upper body is filled with different styles of tattoos. Likewise, he also has a rose tattoo on the back of his palm. This tattoo enthusiast loves to show off his tattoos in his body, showcasing his masculine physique.
Chase Wiki Facts
| | |
| --- | --- |
| Full name | Chase Landry |
| Age | 32 years old |
| Date of Birth | April 25th, 1989 |
| Place of Birth | Pierre Part, Louisiana |
| Girlfriend | Pickle Wheat |
| Kids | 1 |
| Nationality | American |
| Ethnicity | Caucasian |
| Zodiac Sign | Taurus |
| Father | Troy Landry |
| Mother | Bernita Landry |
| Profession | Fisherman, Reality television star, Businessman, Alligator Hunter |
| Net worth | $400,000 |