Barbara Walters, a veteran journalist on prime time news shows on the ABC network, only has one regret in life. She achieved everything else she'd ever wanted like hosting, Today, 20/20, The View and ABC Evening News.
However, the television reporter never sired children of her own. That chapter is currently closed considering her current age of 93. So what went wrong considering she got the gift of love over three times with three different people? Find out as we explore Barbara Walters spouse.
Barbara Walters' first love, Roy Cohn.
Walters and Cohn met while she was undertaking a Bachelor of Arts program in English at Sarah Lawrence College. On the other hand, Roy was a Law major and was focusing on passing his bar exams. The pair soon became a couple and dated for a while before ending their relationship.
Also, they go way back and have a lot of history. After passing his bar exams, the journalist solicited his help to get his father out of arrest charges for failing to appear in court. They say its never a good idea to reach out to an ex.
Regardless, Barbara hit him up again when she needed his help on adopting her baby girl, Jacqueline Dena Guber. More on that later. Cohn turned out to be gay after all and died of AIDS much later on August 2nd, 1986.
Walter's marriage with her first spouse, Robert Henry Katz.
The History books always remember Robert Henry Katz for his service to the nation as a former Navy Lieutenant. While many people only see him #1 on Barbara Walter's spouse list, others see him as the first of many walks down the aisle. He lived a pretty decent life.
The pair married on June 20th, 1955 in New York City at the prestigious Plaza Hotel. However, after only 11 months of togetherness, the couple called in quits and wrote off their marriage in 1957. Katz went on to live the rest of his life as a Business executive.
Barbara Walter's second spouse, Lee Guber.
Guber swept the reporter off her feet and put a ring on her finger on December 8th, 1963. He became #2 on Barbara Walters spouse list. Back then, he was a man of principle and class. Walter's second spouse owned a theatre and produced many of its performances and shows.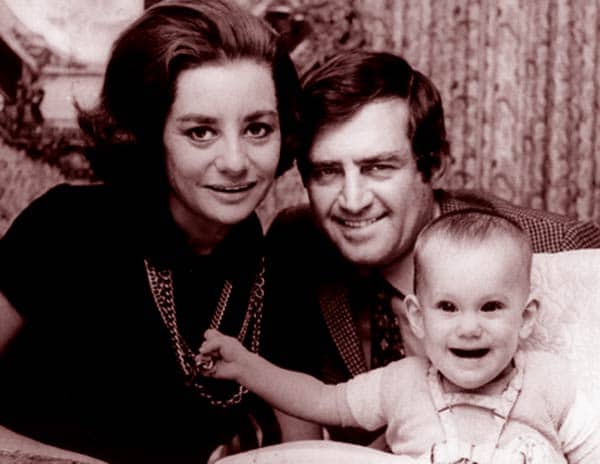 Similarly, in 1968, he convinced the journalist to start a family with him. Together, they agreed on adopting, Jacqueline Dena Guber, their daughter. Sadly, she came from a broken home as they ended up divorcing in 1976. Also noteworthy, Cohn proposed to Walters a day before she married Guber. However, she refuted this story with no recollection of the event.
Her third and longest spouse, Merv Alderson
There was something about Merv Adelson that drew Walters nearer each time. We don't know if it was his position as the CEO of Lorimar Television or his charm. Regardless, he married her twice – first in 1981 with a divorce in 1984 and again in 1986. However, after six years, they divorced again in 1992.
Since then, the former  Evening News star's luck ran out when she tried dating Alan Greenspan and Pulitzer Prize. Moreover, her other hookups with Senator John Warner, Edward Brooke, and Henry Kissinger bore no fruit either. To this date, she remains single, unbound and unmarried.